Welcome
Welcome to our website!
We are a mobile DJ & MC business that has been providing our services around NSW for over 16 years. 
From 16th birthday parties to weddings, we cater for every age and function.
Venues and customers love us for our professionalism and ensuring that your event is suited to your style.  
Feel free to navigate around our website and use our instant quote section for pricing for your function. 
We look forward talking to you about your next function.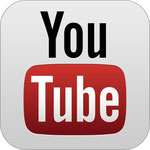 Here at DRR Entertainment, we want to ensure that our customers are getting the best quality service and experience for your function. 
We often get asked for songs that are found on You Tube.
We do discourage this as we find most of the songs are uploaded in poor audio quality and in most cases feature incorrect information such as artist name or song title. 
This makes it very hard for us to find and secure high quality legitimate music that you would like played.
With this in mind, we prefer you to use official music services like the iTunes music store, Spotify or Rdio. 
We find these official music services to be far more accurate when sourcing songs for your function. 
Also with over 25,000 songs in our music library, there is a strong chance that we already have the song you require.  
Guest List Requests
Introducing to our range of services is Guest List Requests.
That's right! allowing your guests to be apart of your special day by sending them a unique link to our website before your special day so they can nominate a song they would like played on the day.
Before the day, the host will receive a summary of what songs were nominated and how many times it was nominated.
This complimentary but optional service is a great way to ensure your guests have fun on the day with music that they will ensure to love.
When you book a DJ with us, enquire about our guest list request service.